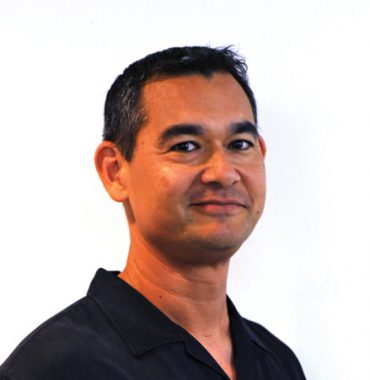 Orthodontist
Dr. Erik TinHan
DMD
What would you like patients to know about you?
Dr. TinHan has been recognized by Honolulu Magazine's "Best Dentist" award since 2009 and the State Univeristy of New York at Buffalo's American Association of Orthodontists award. Dr. TinHan loves changing lives. He recently volunteered on a dental trip to Myanmar, helping to relieve oral pain and preventing potentially life threatening infections. Dr. TinHan also volunteers at the Queen's Medical Center Dental Clinic, Kapiolani Medical Center Craniofacial Clinic, and Kaiser Medical Center Cleft Palate Clinic.
Honolulu Magazine's "Best Dentist" awardee from 2009 to 2018
Recognized expert. Teaches and supervises residents at Queen's Medical Center Dental Clinic
One of the most sought after Orthodontists in Haiwaii
GREATLY APPRECIATE
I greatly appreciate HFD's scheduling system, which makes my waits very minimal. Nothing worse than an office/clinic that values it's time more than yours. I don't think I've ever had more than a 5-10 minute wait beyond my scheduled appointment time.
APPOINTMENT IS QUICK
Thank you so much! Emergency appointment fit me in. Appointment was quick & easy. Everyone was so nice.
THANKFUL
Went in today as new patient due to loose crown. And they fit me in, and got in the dentist chair pretty quick. Office was busy, but I am thankful that they got me in and resolved my teeth that was bothering me. Will definitely go back again and bring my child here for his dentist visits as well! Thank you Hawai'i Family Dental!
Dr. Erik TinHan's Hours
| | |
| --- | --- |
| Monday | 8:00am to 5:00pm |
| Tuesday | 8:30am to 5:00pm |
| Wednesday | 8:00am to 5:00pm |
| Thursday | 8:00am to 5:00pm |
| Friday | 8:00am to 5:00pm |
| Saturday | 8:00am to 4:00pm |